GN27-40.5 indoor high voltage disconnect switch
1. Altitude:≤1000m;
2. 2. Ambient temperature: -25°C~+40 °C;
3. Relative humidity: daily average≤95%, monthly average ≤90%;
4. Earthquake intensity:≤8 degree;
5. Applicable occasions should free from inflammables, explosives Corrosives and severe vibration
Detailed introduction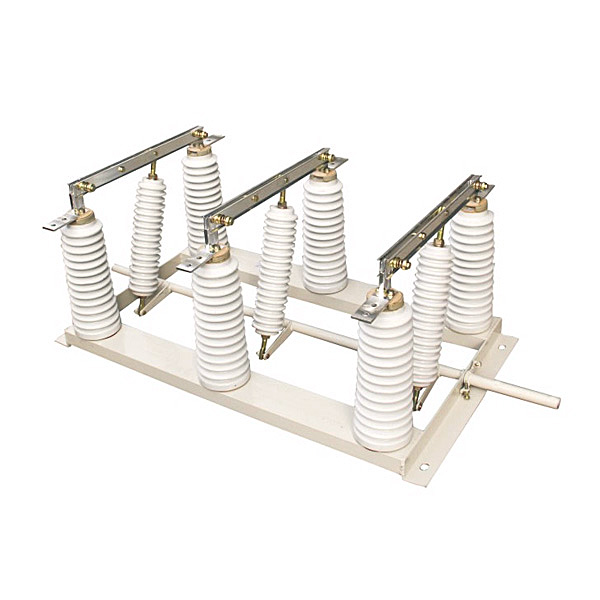 GN27-40.5 Indoor High Voltage Disconnect Switch
Summary
GN27-40.5 indoor high voltage disconnect switch is an indoor electric apparatus used in rated voltage 35kV, three-phase AC 50Hz system. It used for connect and switch the circuit with voltage without load.This disconnect switch equipped with CS6-2 manual/handle operating mechanism, D series equipped with CS6-1 manual/handle operating mechanism.
Ambient condition
1. Altitude:≤1000m;
2. 2. Ambient temperature: -25°C~+40 °C;
3. Relative humidity: daily average≤95%, monthly average ≤90%;
4. Earthquake intensity:≤8 degree;
5. Applicable occasions should free from inflammables, explosives Corrosives and severe vibration
6.steam pressure: daily average ≤2 . 2*10-3MPa, monthly average ≤1.8*10-3Mpa
Feature
1. Scientific design and innovative structure.
2. 2. Multi contacts, rotary contacting, auto-cleaning capacity and effective cooling.
3. Contacting points distribute on two planes, small operating moment and good pressure withstand capacity as well as easy of adjustment.
4. Applicable when creep age distance, insulating capacity and withstand voltage are all on the highest level.
5. Axletree is fabricated on the rotary axle so as to prolong lifetime of apparatus and to simplify operation.
Specifications
Model
Rated
Voltage(kv)
Max
Voltage(kv)
Rated
Current(kv)
Rated peak
withstand current(kA)
4s short-time
withstand current(kA)
GN27-35(C)(D)/630
35
40.5
630
20
50
GN27-35(C)(D)/1250
1250
31.5
80
GN27-35(C)(D)/2000
2000
40
1000
Model Implication


Overall Dimensions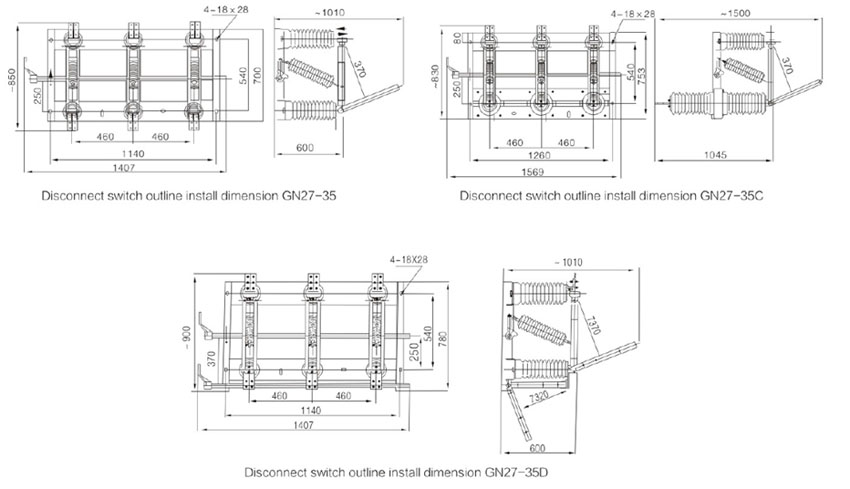 If you have any enquiry about quotation or cooperation,please free to email us at niki@zhiyue.com or use the following enquiry form,Our sales representative will contact you within 24 hous.thank you for your interest in our products.